360-Access Advisory Board Members
We all want to know before we go!  And, 360-Access advisors are ... or have family ... members of the People With Disabilities (PWD) community. Together we strive to provide the most meaningful information about the physical features of the world around us.
Corporate Board:
Honorable Tony Coelho
Rehoboth Beach, Delaware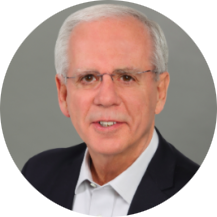 In 1978, Coelho was elected to the U.S. House of Representatives from California's Central Valley. He was in House Leadership ranks and served as Chairperson of the Democratic Congressional Campaign Committee from 1981 through 1986.  Later Coelho became the first-ever elected Majority Whip from 1987 to 1989.
As Majority Whip, Coelho authored the Americans with Disabilities Act (ADA) during his time in the House of Representatives. This legislation provides people with disabilities equal access to employment, public facilities, and transportation and makes it possible for them to become full participating members of society.
Coelho founded the Coelho Center for Disability Law, Policy & Innovation at the Loyola Law School in Los Angeles, California.
Kelly J. Buckland
Washington D.C.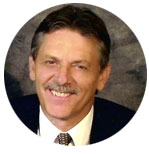 Currently Executive Director of the National Council on Independent Living (NICL), Kelly Buckland has a long history of disability advocacy. As a person with a disability (PWD), Buckland  began his career with Idaho's Protection and Advocacy system then served for over twenty years as the Executive Director of the Boise CIL, Living Independence Network Corp. and the Idaho State Independent Living Council.  Buckland has served on the Idaho Developmental Disabilities Council, the State Employment and Training Council, and the State Help America Vote Act Steering Committee.  He has worked on issues affecting people with disabilities, including passage of the Personal Assistance Services Act and the Fathers and Mothers Independently Living with their Youth (FAMILY) Child Custody Laws.  Buckland has testified before Congress several times on issues such as universal health care, Fair Housing and appropriations for centers for independent living.  He has been closely involved with the direct-service and systemic change aspects of the Independent Living movement.
Fred J. Maahs, Jr.
Wilmington, Delaware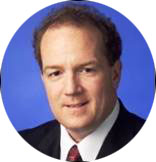 Maahs is an international disability advocate fostering inclusion universally.  He previously served as Comcast's Senior Director, Community Investment – Programs and National Partnerships with Comcast Cares Day, the Comcast Leaders and Achievers Scholarship Program, and the annual United Way campaign, as well as leading the company's national partnerships with City Year and Big Brothers Big Sisters.  Maahs has worked for some of the country's largest Fortune 500 companies.
Maahs has received numerous marketing and communications awards throughout the tri-state area.  He was chosen by the Governor of Delaware as Employee of the Year in 2002, and was the first recipient of the John Jefferson Memorial Award in 2002.  He received his B.S. in Business Management from West Chester University, an A.S. in Business from Widener University, is certified in Corporate Social Responsibility from the Center for Corporate Citizenship at Boston College, and resides in Wilmington, Delaware.
Marc Klein
New York, New York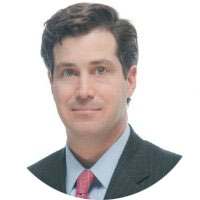 Klein serves on the Majority Strategies team as Vice President, Data and Digital Advocacy Solutions.
Previously VP of Microtransit Government Partnerships at Chariot Transit, Inc, (owned by Ford Smart Mobility LLC), he is focused on improving sustainability, accessibility, and automobility options for the residents and visitors of cities across the country.
Klein is a Co-Founder of The Vehicle Production Group which manufactured the MV-1, the first factory-direct vehicle that meets Americans with Disabilities Act (ADA) guidelines.  In 2011, Klein was selected by the White House as a "Champion of Change" in the fields of sustainability and accessibility.  By trade, Klein is a commercial business lawyer who represented commercial banks and finance companies and is admitted to practice law in New York and Connecticut.

Helena Berger
Washington, D.C.

Berger has been a disability-rights advocate for 30 years and former president & CEO of the American Association of People with Disabilities (AAPD).
Prior to joining AAPD, Berger was the Advocacy Director for the Eastern Paralyzed Veterans Association (EPVA), renamed in 2005 United Spinal Association.  Berger has extensive experience in designing and implementing grassroots programs and working effectively with non-governmental organizations, community and business leaders, and public officials to increase the community integration, independence, and rights and opportunities of all people with disabilities.
Berger is currently a member of AT&T's Consumer Advisory Panel and Centene Corporation's National Disability Advisory Council, Treasurer of the Board of Directors for the ENDependence Center of Northern Virginia, and serves as co-chair of the Disability Equality Index (DEI) Advisory Committee.
Amy Criss
Pittsburgh, Pennsylvania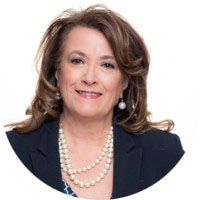 Criss currently works in Amazon's Talent Supply Chain Staffing, Operations and Analytics. She was formerly the Director of Supplier Diversity and Women Business Enterprise Development at 84 Lumber.
Criss helps diverse organizations across the country find new ways to grow their business. She currently serves on the board of directors of many organizations that support diverse companies, including the Women's Business Enterprise National Council – WBENC, PowerLink Advisory Boards, and the Women Builders Council. Criss has received multiple accolades for her efforts, including the WBENC's 2018 Applause Award.
Danielle Dietrich
Pittsburgh, Pennsylvania

Dietrich is a shareholder at Tucker Arensberg and is an attorney licensed to practice in Pennsylvania, Ohio and West Virginia.  She focuses on serving the needs of small, disadvantaged, disabled, minority, women, veteran and LGBT-owned businesses. She helps her clients identify and resolve legal needs as they arise, such as contract matters, intellectual property issues, collections, employment issues and corporate governance and growth.  Dietrich also focuses a portion of her practice on assisting her clients with obtaining and maintaining their various diversity certifications (such as the Disadvantaged Business Enterprise (DBE) certification through the United States Department of Transportation DBE Program and state agencies).  Dietrich is a life-long Pittsburgher, holding both her B.A. and J.D. from the University of Pittsburgh.
Bill & Maxine Paul
Las Vegas, Nevada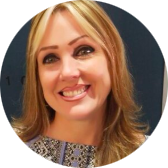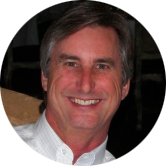 The Pauls are owners of ATLAS Enterprise Software ATLAS-RPM, a professional services group. They previously operated their business, Academy Medical Equipment with seven locations in the Southwest.  The Pauls are committed to their community and are active board members of Nevada ALS.
Carol Philp
Pittsburgh, Pennsylvania


Philp is owner and President of CPI Creative.  A single-source solution for imprinted products, branded apparel, visual marketing and graphic design, Philp's creative team has a reputation for a non-traditional collaborative approach.  CPI clients experience a seamless innovative process in idea generation, product development, fulfillment, warehousing and safety compliance combined with a strong commitment to American-made initiatives.  Philp's CPI3e augmented reality app fosters connections between a brand and amongst its users via embedded markers unlocking digital content.
Philp serves on the Women's Business Enterprise Council (WBEC-East) and the WBENC National Forum. She is the recipient of WBEC East's Shining Star Award; Lockheed Martin's "Comet" Award; MLB and Pittsburgh Pirates' Most Valuable Diverse Business Partner; and was a Finalist for Ernst and Young's Entrepreneur of the Year Award.
Travel Board:
Tarita Davenock
British Columbia, Canada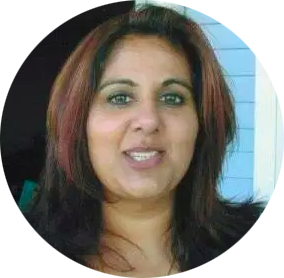 Davencock has found her place as an expert in creating dream vacations for those who thought dream vacations were for other people.  She is a Certified Special Needs Travel Advocate, a contributor for the Huffington Post, and host of "The Lonely Planet – Travel for All Show".

Erik Jimenez
Reno, Nevada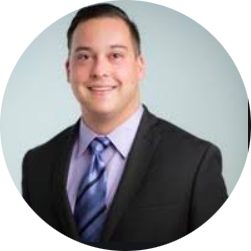 Jimenez currently serves as the Senior Policy Director at Nevada State Treasurer's Office in Carson City Nevada.  He is a gradate of the University of Nevada-Reno holding a Masters in Public Administration and Policy.
Jimenez previously served for Hillary Schieve for Mayor Campaign Manager for the City of Reno, and served for Zach Conine for Nevada State Treasurer as his Political and Communications Director.
Jimenez has progressively helped Nevada work on eliminating the sub-minimum wage for people with disabilities.  He is a strong advocate for people who have disabilities in Nevada and has worked in volunteer positions with The Three Square Food Bank, United Cerebral, Reno Access Advisory Committee and Civil Rights and Social Action.
Robin Wearley, PA-C, MSc
San Francisco, California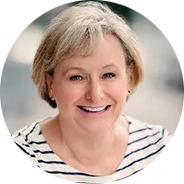 Wearley is a retired Flight Attendant and Cardiovascular Physician Assistant with a Bachelor of Science in Organizational Behavior & Leadership and a Master of Science in Health Communication.
​Her experiences in the travel and healthcare industries were instrumental in helping her identify the unmet safety need addressed by ADAPTS™, ensuring a safe, comfortable evacuation method for people with disabilities.
John Morris
Orlando, Florida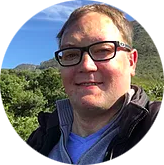 Morris is the globetrotting Founder of WheelchairTravel.org, known for traveling the world with one hand, a passport and a power wheelchair. He holds a Bachelor's degree in history and political science and a Master's degree in history from Florida State University.
After a serious motor vehicle accident in 2012, Morris was left a triple amputee and wheelchair user. Having flown nearly one million miles as a wheelchair user, he has become one of the strongest advocates for accessibility and inclusion within the travel industry. He shares his vision for an accessible world with both travel providers and the community at large.
Transportation Board:
Robert DeLucia Sr.
Pittsburgh, Pennsylvania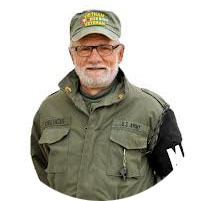 DeLucia is a Vietnam Veteran who began in transportation after he returned from Vietnam and drove a taxi in Philadelphia Pennsylvania. He is the founder of Vetaxi, the only 100% accessible taxi service in the USA operating the MV1 vehicles in its fleet. These businesses are a NaVOBA certified businesses. He is founder of Classy Cab, Cranberry Taxi and Star Limo operated in Pittsburgh Pennsylvania.
DeLucia operates VA contracts and Paratransit organizations and had the first accessible MV1 limousine.
Brig. Gen. (Ret) John E. Michel
Washington, D.C.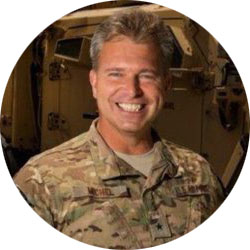 Michel is a lifelong transformational, business executive, and widely sought-after TED speaker, best-selling author, and organizational change expert whose award-winning work has been featured in a wide variety of articles and journals.
During his over 26 years of military service, Michel held a series of key leadership positions in transportation, logistics, and operations.  He lead NATO's unprecedented 14-nation effort in Afghanistan to build the $6.7B Afghan Air Force. His team was awarded the 2014 Secretary of Defense Award for Excellence in Maintenance Training, Advice, and Assistance of Foreign Security Forces, the Department of Defense's highest award for innovative nation building efforts.  He was the only senior military leader in the Department of Defense to successfully develop and personally lead three large-scale, multi-billion dollar global transformation efforts.
Tammy Carlisle
Stockbridge, Georgia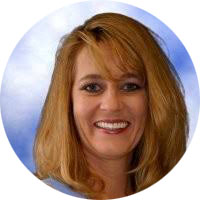 Carlisle is Vice President Sales and Marketing of Action Limousines located in Stockbridge, GA. Carlisle owns the only accessible MV1 limousine in Georgia or the east coast for that matter. She is a champion for people who have disabilities and her and her husband Clarence are proud to serve people who use Action Worldwide Transportation for travelers worldwide.
Influencer Board: 
Moshe Gaon
Israel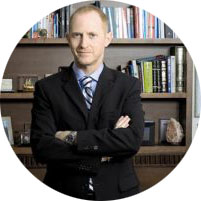 Gaon is an entrepreneur, investor, political strategist and founder of yoocanfind.com, Orcam, Apester, and AnyClip.
Gaon has a rich past which has included over 20 years developer of social and business initiatives and ideas.  He's a leader in public works projects such as smart grid for water communication, political strategist and advertising expert.  He has a strong influence on public opinion in campaigns for issues from breast cancer, to national elections to the Israeli-Palestinian peace negotiations.
Lonnie Anderson
Albuquerque, New Mexico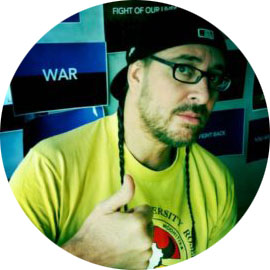 Anderson is a creative director, digital ethnographer. Anderson has worked with top talent like Spike Lee. Anderson is an expert in brand development and marketing. Anderson has worked as a SSK as a Digital Designer and Site and Mobile Architect.
Anderson has worked for companies worldwide working for the Bank of Africa, General Motors, Tylenol, Porsche, Mercedes-Benz Pepsi, ING Direct, Pfizer, Ikea, Nike, Microsoft, Coke and FedEx.
Community & Policy Board:
Candace Cable
Los Angles, California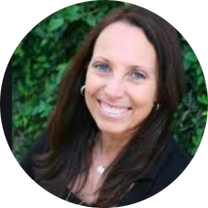 Cable is a nine-time Paralympian and Vice Chair of the Board of LA 2028. She was the first woman to medal in the Summer and Winter Paralympic Games. Cable is also a six-time winner of the Boston Marathon, women's wheelchair division and winner of the first four Los Angeles Marathons.
Cable was injured in a car accident on the Kingsbury Grade in 1975 at the age of 21. Cable participated in the inaugural 1980 World Games for the disabled, 1984 Summer Olympics in wheelchair racing as an exhibition event, as well as the 1984, 1988, 1992, and 1996 Summer Paralympic Games, and also five Winter Olympics. Cable won twelve Paralympic medals of which eight were gold medals.
Rebecca Harris
Pittsburgh, Pennsylvania

Harris is an innovator and entrepreneur with over 30 years of experience providing transformative leadership, delivering best practice-driven solutions, and building foundational relationship with multidisciplinary partners. She has expertise in starting and growing companies and has, over the years, worked as a consultant providing a range of professional services for both nonprofit and for profit organizations. She graduated from Northwestern University as a communications studies major, received her MBA from the Fox School of Business at Temple University, and is a member of the Leadership Pittsburgh XXVII class. Harris is the President and Founder of RUH Consulting, LLC, a firm providing consulting services to develop innovative, strategic and targeted solutions for organizations.
Harris is committed to supporting initiatives, partnerships and policies which result in genuine and long-lasting economic inclusion.
Roland Murphy
Austin, Texas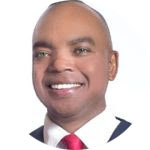 Murphy is a US Navy Veteran and the founder of the USA Disability Chamber of Commerce. He has experience as the Workforce Development Manager for the Housing Authority of the City of Austin, in Texas. He currently serves as the Texas State Military Representative Department of Defense. He is Founder / President of The United States Disability Chamber of Commerce and was awarded Sailor of The Year by the United States Navy
Murphy is a certified Director CRP (Assisting People with Disabilities) and a certified Job Coach and Skills Trainer in Vocational Rehabilitation.
Karen Roy
Baton Rouge, Louisiana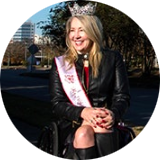 Roy is a strong advocate for people who have disabilities and was crowned 2018's Ms. Wheelchair America, the first Louisiana contestant to win the national title in the pageant's history.
Roy works as a Brand Ambassador to NuMotion and travels extensively throughout the United States working with leaders and community advocates to better the lives of people with disabilities.
Technical Board:
Mark Yannitell
Marion, Ohio

Yannitell is an independent technology consultant.  This site was created by his hand under direction of the team.
Yannitell has worked with world class production teams such as Warner Brothers in Burbank, California producing apps, websites, back end integration and network communications.